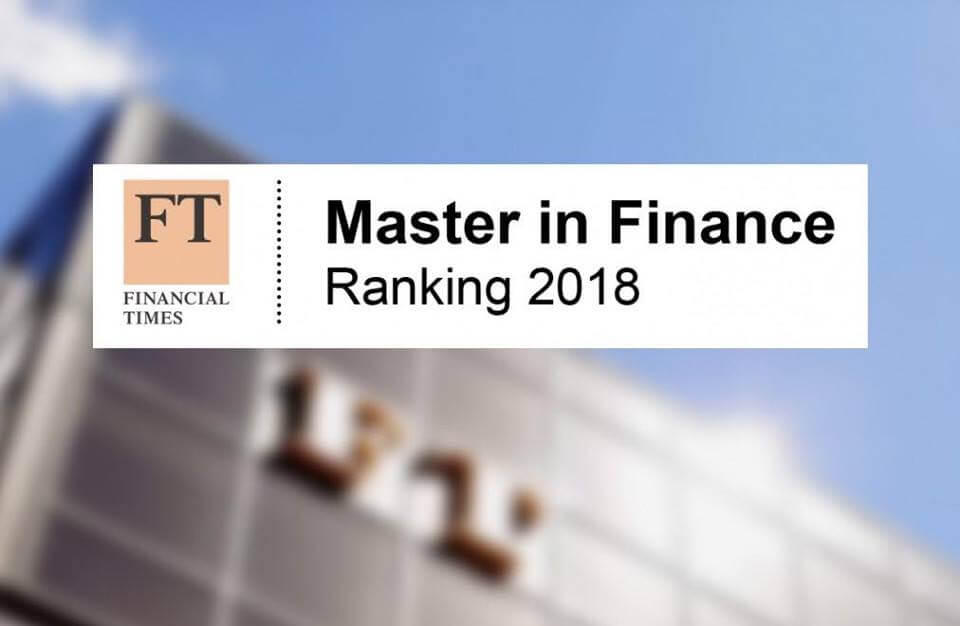 L'Europe de Com Tunis propose un Master classé 24 éme au Monde avec Rennes School of Business
L'Europe de Com School of Business, Ecole de Management de l'Université Européenne de Tunis propose un Master of Science classé 24 éme au classement mondial 2018 du Financial Times de la prestigieuse école française "Rennes School of Business", dans le cadre d'un partenariat entre les deux établissements. Un Programme ambitieux aux perspectives d'avenir et de carrières exceptionnelles.
Ce Master of Science dispense des connaissances approfondies en finance de marché et en finance d'entreprise. Les diplômés de ce master en Finance Internationale acquièrent les compétences et la confiance nécessaires pour travailler dans un contexte international.
L'objectif est d'établir le diagnostic de la situation financière dans un contexte d'activité internationale et de faire des choix opérationnels qui tiennent compte de la gestion des risques et des capitaux.
Membre de la Conférence des Grandes Ecoles, Rennes School of Business est triplement accréditée EQUIS, AACSB et AMBA, une triple couronne décernée à moins de 1% des Business Schools dans le monde, signe distinctif de sa qualité académique. Un campus multiculturel composé de 91% d'enseignants-chercheurs et de 53 % d'étudiants internationaux constitue une singularité unique dans le paysage des grandes écoles.
Ainsi, les étudiants inscrits dans le cadre du partenariat avec Rennes School of Business en Master Marketing International, Marketing Digital, Brand Management ou en Finance Internationale pourront effectuer leur deuxième année au campus de Rennes School of Business en bénéficiant d'un diplôme français ainsi que d'un Master de l'Europe de Com et d'un MBA, tous accrédités par « l'European Accreditation Board of Higher Education Schools » dans la même discipline.
Des bourses en faveur des étudiants de l'Europe de Com ont été mises en place par Rennes School of Business en deuxième cycle pour encourager le programme du double et triple diplôme et la coopération avec la Business School de l'Université Européenne de Tunis sise au Lac 3 à Tunis.